Working with the
Biggest Brands The Schwartz name represents a trusted source of flavour in millions of kitchens around the globe. Partnerships with farmers and suppliers around the world allow us to provide great-tasting, quality spices with year-over-year consistency that you can trust. Schwartz's passion for quality is matched by their commitment to respect, recognition, inclusion and collaboration, based on the highest ethical values within the business.

The finest sparkling mineral water from Italy. A distinct sophisticated taste which has helped make it preferred by top restaurants worldwide. It embodies the finest side of the Italian way of living, its' all about beauty, passion, food & togetherness. The portfolio consists of S. Pellegrino (sparkling mineral water), Aqua Panna (still water) & ISD's (Italian Sparkling Drinks). Is a B-Corp, Fairtrade-certified chocolate-maker that puts social impact before profit — going beyond certifications to make chocolate 100% slave-free. Not just their own chocolate, but all chocolate worldwide. Tony's Chocolonely ultimate mission is to inspire the industry as a whole to make 100% slave-free the norm in chocolate.

Kikkoman embodies providing high quality products and services with integrity by continuously improving on our long tradition of techniques and knowledge. Kikkoman creates exciting new Flavour experiences by fusing food cultures from around the world – and to propose a rich and varied food lifestyle that matches the times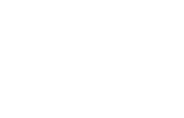 Established in 1899 the Company has been run by the Mutti Family ever since and with its fourth generation is today managed by Francesco Mutti who continues to strongly believe in the values that have let this brand become the most loved Italian tomato brand. Mutti has always worked to guarantee the quality of its tomatoes, investing both in research together with innovation. For more than 100 years the focus has always been the quality, tradition and passion.
Wilkinson Sword are passionate about making the little moments leading up to the big memories just a little bit easier. Simply, they aim to make the products that families rely on more inspired, more personal, and more trustworthy—so they can devote that much more energy to the people they care about most. Wilkinson Sword make useful things joyful. The GUTsy Captain grasped what would be the perfect combination: vast entrepreneurial spirit to their heritage and believes and make it happen. Thus, they decided to produce their own Kombucha. But It couldn't be just another Kombucha… Their goal was to create the tastiest and most authentic Kombucha. A rather gutsy choice. Mister Free'd challenge the idea that healthier snacks are free from fun and flavour. it's all about natural, carefully selected ingredients, the perfect crunch and convenient snacking without compromising on taste. Food free'dom is healthier snacking that is convenient and delicious – no compromises. Irish based bakery supplying quality fresh hand baked products to retailers and foodservice. All dietary categories catered for – including products that are sugar/dairy/egg and-or Gluten free. Specialists in Indulgent Christmas with a variety of Christmas Puddings / Cakes and mince pies.

Founded by George and Margaret Baxter in the Highlands of Scotland in 1868, Baxters Food Group has almost 150 years of provenance and history. Baxter's produce superior quality, ambient foods with amazing flavour, from soups, jams and condiments. Our diverse customers include world-renowned retailers selling high-profile brands in multiple global markets. Kimberly-Clark makes the essentials for a better life with well-known brands that matter every day – at home, school, work and on the go. Throughout our 148 years, they have challenged conventional wisdom to innovate products that better meet the needs of consumers. They have created new categories with top brands like Kleenex®, and redefined categories with Huggies® and U by Kotex®.
Pogen's bake their KRISPROLLS following a recipe developed over four generations. Each variety has its own special character and a rich wonderful taste thanks to carefully chosen ingredients.
Pogen's select only the most natural of ingredients of the highest quality when making their KRISPROLLS. These Swedish toasts have no additives or preservatives – guaranteed.